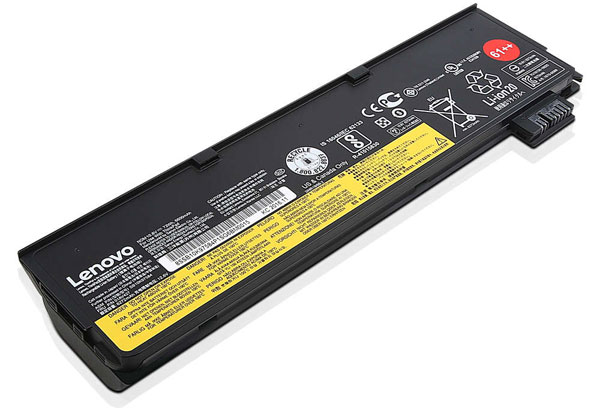 Lenovo ThinkPad Battery 61++, Model # 4X50M08812
The ThinkPad Battery 61++ (6-cell) battery is a great replacement for aging/worn out battery, or can be used as a spare battery. Utilizing Lithium-Ion (Li-Ion) technology, this genuine battery holds 72Wh power that helps your stay unplugged longer whether it's used for work or play.* It features over-discharge protection to extend the battery life span. And a safeguard chip is built in to authenticate the battery itself with Lenovo systems.

*Many factors affect battery life. These include: screen brightness, battery conditioning, features, applications, power management and other customer preferences.
Compatible With P51s, P52S, T470, T480, T570, T580 and TP25
Over-discharge protection
Safeguarded with a chip to authenticate itself with Lenovo systems.